Best Bahrain Beaches
Land of beautiful and calm waters Bahrain is an archipelago of more than 33 islands. Its scenic beauty and the moderate climate attract lots of tourists every year it's gifted with several beaches from which quite a few are public beaches and some privately owned. It has the world's largest underwater theme park covered area of 100,000 square meters. The dive site has decommissioned Boeing 747 as its centerpiece, an exceptional diving experience the project could include reef balls, ships, and sculptures.
It's a newly opened paid beach with watersports facility boat tours and cafes located inside Amwaj Marina.
Overlooking the causeway bridge this beach caters the adults and kids both offering a play area and fishing. 
With its beautiful garden and jogging tracks, it's a popular spot among the locals also equipped with kids play area. The paid water sports facility is available here.
Malkiya is a public beach probably one of the sandy beaches in Bahrain it lies on the western coast of the island offering a small amusement park and lots of BB pits and small shops and stalls for the visitors.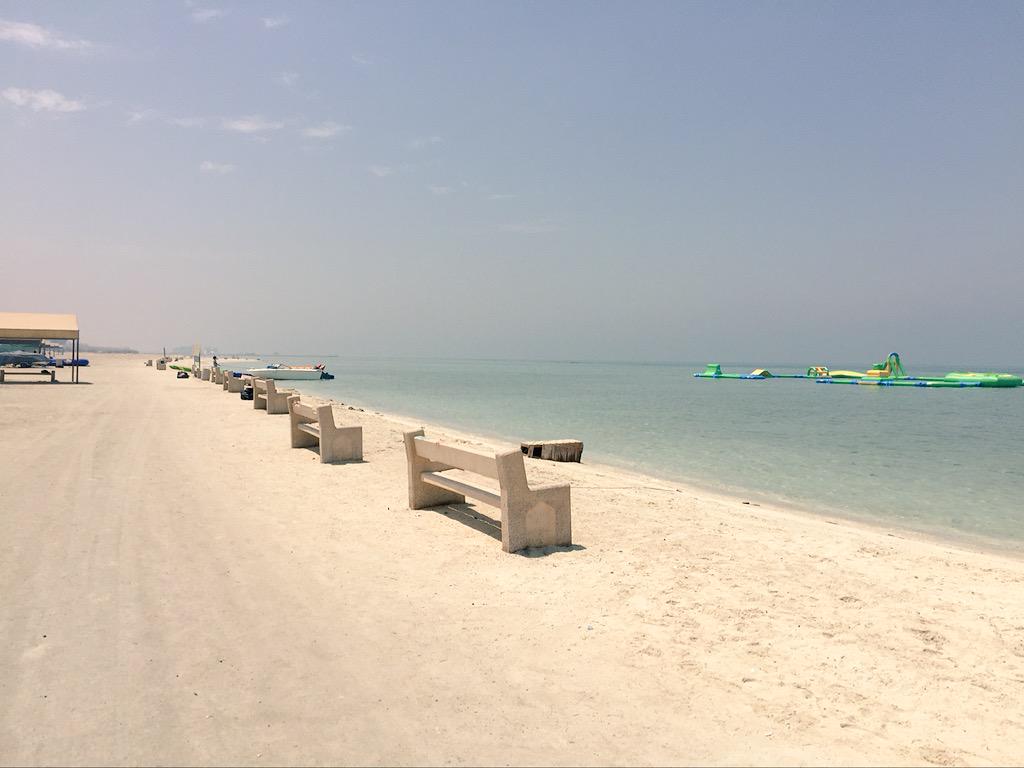 Located near the F1 circuit close to the sailing club one of the most popular beaches offering BBQ pits and play equipment  for kids.