The Bliss Series is a series of articles on skin care and regimes that we can all include in our routine at home. It's the perfect excuse for 'me' time. Self-love is the best love!
The concept of a morning skin care routine has always alluded me, I mean, I choose 10 minutes of extra sleep over almost anything else in the world. Unless it was the apocalypse, even then, I'd just make sure I had pants on before I left the house and run into my impending doom.
Until recently, when I watched THIS video and was shocked by what I saw. I realized, I wasn't getting any younger and I needed to take charge of my skin, unless I wanted to look 60 when I was only in my 30's! I scoured the internet for the best products.
The problem with buying on the internet is the product could be available, but it'd cost me 3 times the amount to ship it! And my pockets aren't that deep, unfortunately. I felt a little hopeless until I came across BlissLab, Bahrain! I can't begin to explain my joy that they had every product that I needed and more! So, if you have to thank ANYONE for a perfect morning skin routine, it'd be them!
Cleanser - Once I've brushed my teeth and pushed my hair back, I begin with a cleanser. This brilliant Hylamide High Efficiency Facial cleanser doubles up as a make-up remover so it could be used at night too. It's important to find the right cleanser for you, it needn't be too expensive or fancy, go for products that work well with your skin! Use your fingertips to massage it around your face and rinse with warm water, pat dry NEVER SCRUB!
Toner – Then to even out my skin, I use NIP+FAB's Glycolic Fix's Liquid Glow. The right toner will help shrink pores and remove any remaining bits of oil or dirt. Dab toner onto your face and let your skin absorb that liquid goodness! 
Serum – If you have problem skin, never skip some serum! Due to its high concentration, Serum's work to solve specific skin problems so find the one that's right for you! We recommend Ordinary's Niacinamide 10%. Apply to nose first, and work your way outwards.
BB Cream – If you don't like heavy make up every morning, like me, then a BB cream in your morning routine is perfect! BB Cream or 'Blemish Balm' cream moisturizes, protects and corrects your skin! We're currently going gaga over Jowae's Tinted Moisturizing Cream!
We follow that product with Hylamide's Pore Delete which is a miracle worker for our sweaty pores!
And finally, SUN PROTECT – With our current weather, sun protection is a must! All good sun blocks contain hydrating moisturizer and keeps your skin glowing and youthful. The sun's ray can't speed up aging and other skin problems and you don't want ANY of that! Fotoprotector's ISDIN is currently our favorite!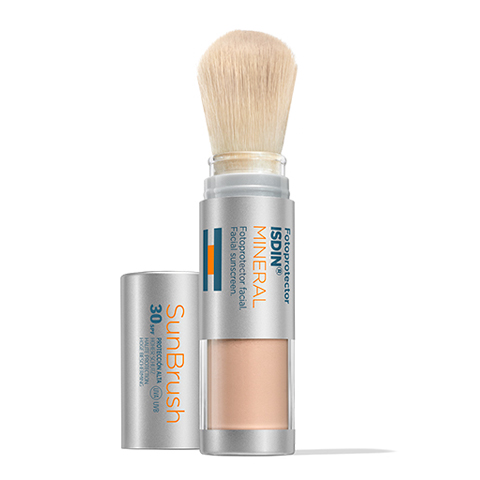 Not sure of what type of skin you have? Or have other skin trouble? The wonderful folks over at BlissLab, located at Seef Mall, are happy to help! With the best recommendations and a wide variety of products, they will have your skin glowing to perfection in no time! Plus, their little healthy café is ultra cute!

For those morning's when you're in a rush, we've got a solution for you too! All you need to make sure your skin is clean and protected is a Cleanser + Toner and Sun protection! We recommend:
Hylamide's High Efficiency Facial Cleanser
Nip+Fab's Glycolic Fix
Nip+Fab's Post-Glycolic Fix Moisturizer

Contact information: Bliss Lab, Health & Beauty Emporium, Seef Mall (Gates 6 & 7)
Instagram: https://www.instagram.com/blisslab.bh/
(P.s. Stay tuned to our instagram, we've got a super contest coming up!)